You have set the date of your marriage and it is probably an intense year of preparation that is opening. Whether you want to organize everything yourself or choose to entrust this mission to a wedding planner, don't forget the final touch : your wedding video !
A film for eternity
Few events have as much joy, laughter and emotion as a marriage. It is your loved ones and friends who will be there to share the celebration of your union. This day will pass very fast, those moments that you may have missed, the pleasure of seeing them and sharing them ...
The film of your wedding : know-how and quality material
Capturing an event as important as your wedding is not an improvised activity. The mastery of the filmed scenes, the listening, the observation, the availability, the art of editing, the diversity and the quality of the material used help to offer you an unforgettable audiovisual experience.
My approach to video
My role as a videographer is to accompany the bride and groom to seize the important moments of their marriage. At the same time omnipresent and discreet I am an image maker who uses his experience to produce a quality personalized film with the complicity of future spouses and their guests.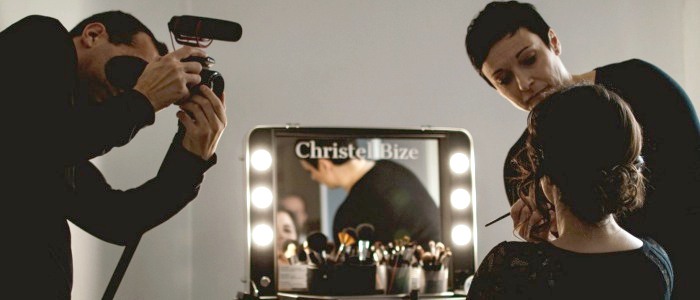 Menu complémentaire : - - - Sacha Rives vidéaste : Facebook | Instagram | Linked In | SIREN : 513 056 986
Contact : contact@mavideodemariage.fr | 06.51.34.11.13 | Stats